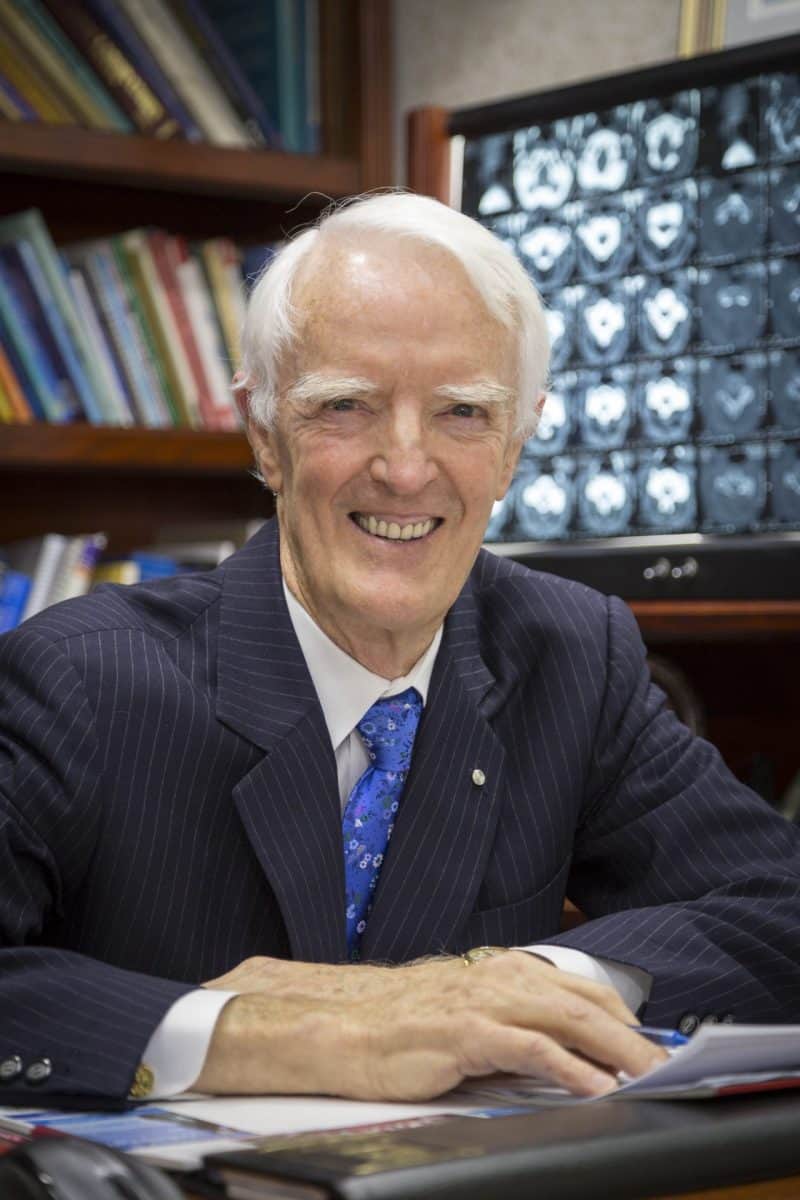 Professor John Corbett, Consultant Neurologist

MB, BS (HONS), FRCP (UK), FRACP, MA (Oxford), D. Phil (Oxford), MACLM, Professor of Medicine (Griffith)
Founder of Corbett Neurophysiology Services (CNS)
Prof Corbett was educated in Queensland and after graduating as Dux of his primary and secondary schools, (Christian Brother's College) and secondary school (St. Joseph's College, Gregory Terrace), he obtained his Bachelor of Medicine and Bachelor of Surgery in 1964 at the University of Queensland, where he was also awarded an Open Scholarship and the prestigious Rhodes Scholarship.
His journey to Oxford as the Queensland Rhodes Scholar in 1965 resulted in his achieving an Oxford MA and a Doctorate of Philosophy in Neurophysiology, he became the inaugural BMA Research Fellow and an Oxford Don.
During his nine-year period at Oxford, he published 56 articles in learned academic journals, before accepting a senior neurophysiology appointment at Harvard University and Massachusetts General Hospital.
John returned to Australia in 1974 and over the following years worked in various distinguished positions, including at Royal Brisbane and Women's Hospital, the Prince Henry, the Prince of Wales and the Eastern Suburbs Hospitals, Sydney.  He eventually began his own private clinical practice in Sydney, where he quickly established himself as an expert medico-legal witness, producing over 5,000 medico-legal reports with extensive appearances in District, Supreme and Criminal Courts.
In 2000 John was the founding member of "Snore Australia", which became Australia's largest provider of Level 1 sleep studies, with overnight sleep study clinics established in 25+ locations throughout Australia.  Snore Australia was purchased in 2010 by a multi-national conglomerate, Air Liquide and Prof Corbett has not retained an interest in the sleep centres since that time.
In 2001 John was the proud recipient of an Australian Centenary Medal Award for "Distinguished Service in the Field of Medicine" (and above all, in recognition of his long history of bulk-billing).   In 2011 he was recognised by Epilepsy Queensland, when they awarded him the "Flame Award" for the services and support he provided.
Since 2010 Professor Corbett gathered together a team of like-minded Neurologists and Scientists who shared his passion for neurophysiology. Their vision was to provide patients and referrers with high-quality neurophysiology, keeping out-of-pocket expenses to a minimum as a gesture to help patients cope financially in a world of ever-rising medical costs.
In December 2021, Professor John Corbett has passed the baton to Dr Ventzi Bonev, Consultant Neurologist who joined Prof Corbett's practice in 2007 and has worked alongside him for in excess of 14 years.
About the house and clinic
In 1994 John and his wife Lorraine happened upon Southport's "Surrey House" at 159 Nerang Street, Southport, a beautiful 19th century Queenslander that had been built in 1886 – the oldest homestead property on the Gold Coast.  They purchased the unique but run-down property and threw their energy into creating a home that blends the grandeur of yesteryear with the functionality of modern-day life.  John established his private neurology practice on the ground floor of the premises, where he has continued to practice for nearly 30 years.
The homestead has been visited by many many thousands of patients since that time and has received compliments from its visitors for the restoration and gardens.  It will remain in the Corbett family. (See the homestead here)